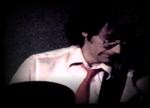 Al Cannon [bass, keyboard, vocals]
---
Hailing from the Maritimes, bassist Al Cannon provides the pulse behind the music and sometimes plays keyboards as well. Now residing in Ottawa, Al also plays with the Bogalusa Blues Band and "Pat Willbond & The Diplomats" on occasion, appearing locally from time to time in other venues, and also played Kingston Blues Festival in '99 with Blue Pearl. His first gig after coming to Ottawa was subbing for The Mudboys.
Having started playing in Banff and Calgary in the Country and Top-40 scenes, Al went on to play in Western Canada in the Blues Circuits, particularly with Maxine Carr ("Calgary's Queen of the Blues"). Back in the Maritimes, he co-lead Jazz for Brains, played numerous music festivals and TV appearences* and several special performances including Jazz for Brains' participation in the Smithonian Institute's travelling exhibit on Duke Ellington. (*Festival by the Sea, Harvest Jazz & Blues Festival, Saint John's first three annual Jazz Festivals, and Breakfeast Television with Big John Little).
When asked about his participation with the Penelope Trio, Al was quoted as saying that he didn't worry about the rumors at all, is having a fun time anyway and was curious when the European gigs start.
Al's future plans include learning to tune his bass instead of buying them "tuned at the factory", and making a bass speaker system that you can ride, instead of having to carry it. Good Luck, Al!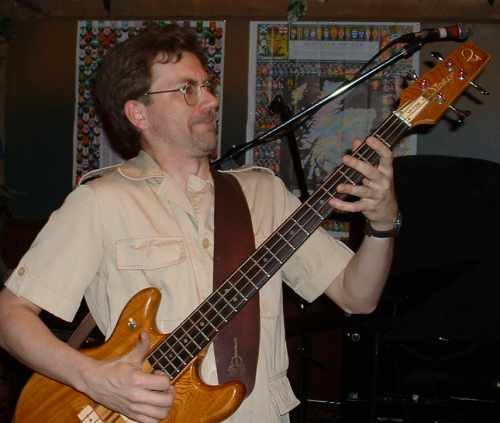 ---
upcoming events | pictures | songlist | links
BACK to the main page.